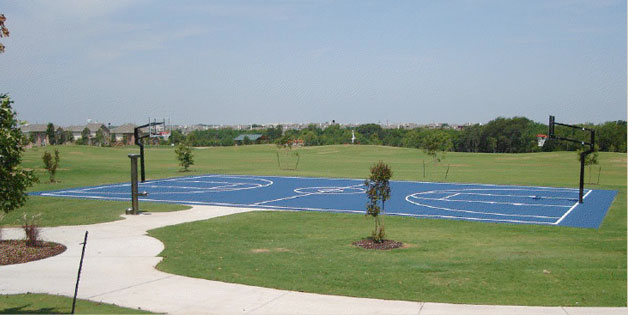 Whether your job is big or small, we strive for world-class quality and service. Our exceptional results are driven by four key principles:
Complete Disclosure of Options. We present every option and explain the benefits of each. We never hide the lower cost options in order to make a bigger sale. We simply present the various options, give you our professional guidance, and then let you decide.
Transparent Pricing. We bill to our estimates. You will never be surprised by hidden costs or changes.
Best-in-Class Materials. From our surfacing to our striping, we only utilize the best materials available.
"Truly Custom." We consider each project a unique and custom experience. Utilizing multiple colors and materials, we can create a court or track that reflects your brand and your creative vision.
Listed below is a summary of the services in which we specialize. We would love to provide a free, no-obligation estimate for your job. Simply contact us by phone or online and we will show you your next project should also be our next project.
TRACKS
Our Plexitrac tracks are extremely resilient and durable, yet forgiving for athletes that use them. We are a green building member, so we only install environmentally friendly, water-based track surfaces.
Surfacing - Plexitrac Systems are advanced track surfacing systems that are both long-lasting and economical. Plexitrac surfaces enhance running performance with improved dynamic response while securing athletic safety with appropriate cushioning. Properly installed and maintained Plexitrac will exceed the life expectancy of asphalt pavement.
Striping - Using only best-in-class materials, our professional installers will stripe your track with precision. We can customize any striping and numerals to match your brand and creative vision.
Repair - Repair of Plexitrac is both simple and economical. And, unlike polyurethane tracks, Plexitrac tracks can be resurfaced easily, ensuring that your facility budget will be low for years to come.
COURTS
Our Plexipave courts are exceptional in both their quality and in their flexibility. Utilized exclusively by the Australian Open, Plexipave courts provide the durability and playability necessary to stand up to the heat and humidity found Texas and surrounding states.
Construction - Plexipave systems are formulated to meet the requirements of players at any level. The surfaces are durable and provide many years of maintenance-free use. Plexipave provides a perfect balance of visibility, aesthetics, and surface temperature.
Surfacing - For tennis courts, there are three systems to choose from, offering varying degrees of speed and playability, all rated by the governing body of the game, the International Tennis Federation (ITF). For all courts, a wide variety of colors are available. Our professional installers can customize your court to match your brand and your creative vision.
Repair - Repairs are seldom required with a properly installed Plexipave court. We can, however, help to repair your existing court to save cost or bring it up to proper safety standards.
SPORTS EQUIPMENT
Whether it is tennis nets, basketball goals, or playground supplies, we can help you finish your project with the right equipment. Our goal is make your entire project from start through completion uncomplicated and enjoyable.
Variety - We partner with leading manufacturers and distributors to provide you a range of choices for your equipment.
Installation - Our professional installers can install any of the sports equipment we order. We install all equipment with the same exactness and attention to detail that we do with our court and track surfaces.
Cost - Best of all, we do not mark up any of our sports equipment. We simply pass our wholesale savings on to you.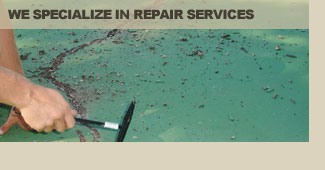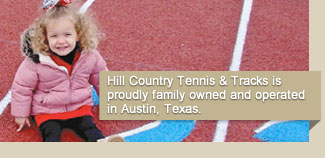 WE ACCEPT ALL SIZED PROJECTS
Universities
High Schools
Grade/Middle Schools
Parks and Recreation
HOA Communities
Residential